Founder: Abhinaya Natarajan
A Sustainability enthusiast, who left her corporate HR job to make a difference. She enjoys gardening, for her every open ground space is a place to put seeds to plants. She loves exploring new places and travelling on her bike. She designs the products and trains the slum women to make the products.
Started our journey in 2018 , registered ' The Abhinaya Store' in 2019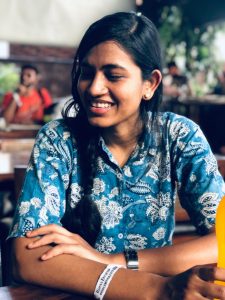 We are a store promoting and making sustainable products that are alternatives for everyday use.
Products here are made as alternatives to one time use products or to reduce waste by reusing fabric excess (only currently.
Looking at reusing other things too to make functional and useful things). Check out the blog section too , have shared some experiences on sustainable products, DIYs simple alternatives to our lifestyle etc.